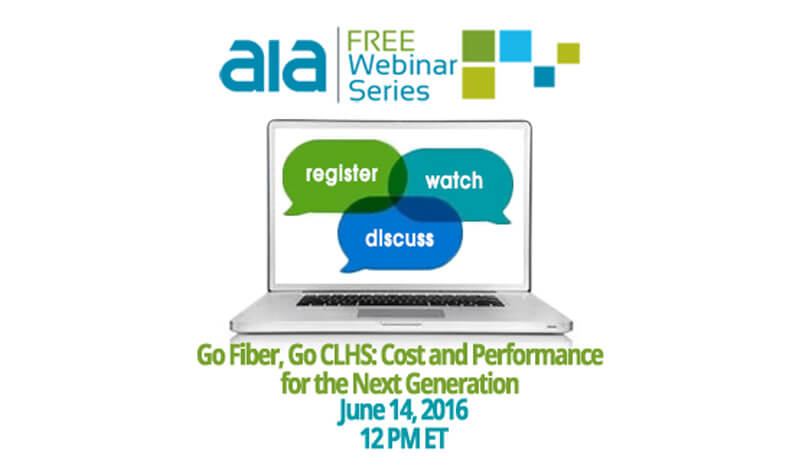 Go Fiber, Go CLHS: Cost and Performance for the Next Generation
Haifa, Israel, June 14th, 2016.
This webinar will discuss the Camera Link HS standard, focusing on the here and now benefits of CLHS implementations, resulting from its:
Advanced feature set
Use of generic communications industry hardware
Available low cost, robust  IP Core
Fiber capabilities
Webinar Presenters:
Bob McCurrach, Director of Standards Development, AIA
Mike Miethig, Committee Chair, Teledyne DALSA Inc.
Martin Schwarzbauer, Committee Member, PCO
Alain Marchand, Committee Member, Matrox
Michael Yampolsky, Committee Member, KAYA Instruments
View Recorded Webinar
About KAYA Instruments
KAYA Instruments is a privately held global company which was founded in 2008.
It serves a global audience in the machine vision and broadcasting market with proprietary products and solutions.
It is a leading provider of high-speed cameras, acquisition systems and video interfaces, by technological combination of highly-engineered products.
The company designs and manufactures internally to ensure the highest quality, in line with clients' highly specific needs.
Many of KAYA Instruments' systems are field-customizable, making them continuously compatible with clients' changing needs.
The company's engineers and producers, who have dozens of years of experience, are supported by comparably talented technical support staff and unparalleled documentation.
Sophisticated software tools, including rich GUI and featured SDK, integrated with industry leading cameras and acquisition systems, allows customers incredible products for a reasonable price tag.
The company follows strict rules of quality control, for all aspects of design, manufacturing and support.
It holds ISO certificate 9001:2015. Company's products are tested and certificated to appropriate standards, such as CE, UL, FCC etc.
Contact: KAYA Instruments Contact