Camera Link High Speed Compatible Frame Grabbers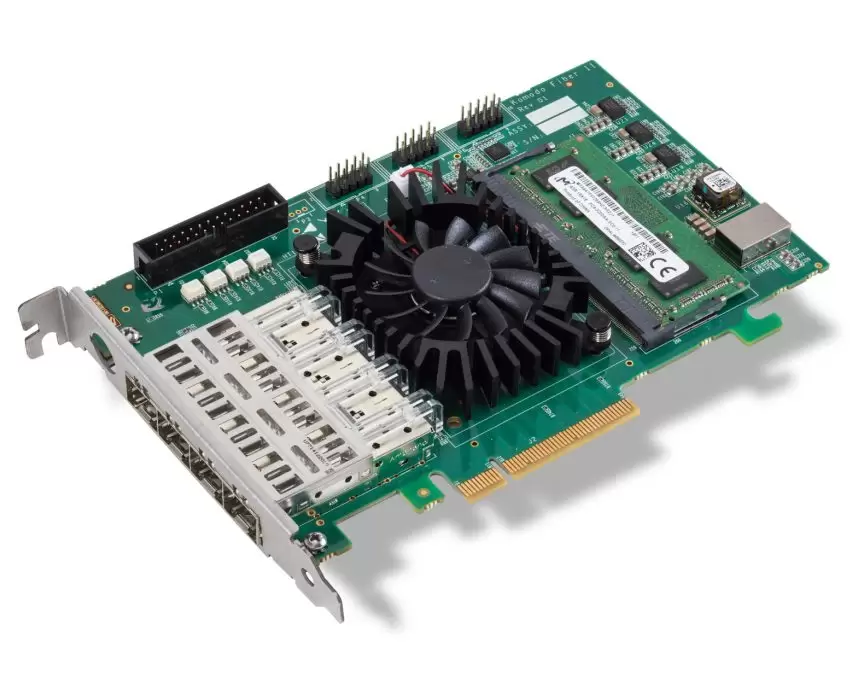 Komodo II Camera Link High Speed Compatible Frame Grabber
Komodo II Fiber is high-performance yet low-cost frame grabber card supporting four SFP+ 10Gbps transceivers (optical). The card is based on powerful FPGA, 55Gbps throughput and 4GB DDR4 SODIMM. A high speed 8 lane Gen 3.0 PCI express interface allows fast video transfers between optical links and computer memory while a versatile GPIO with multi-standard support enables connection to external devices.
Read More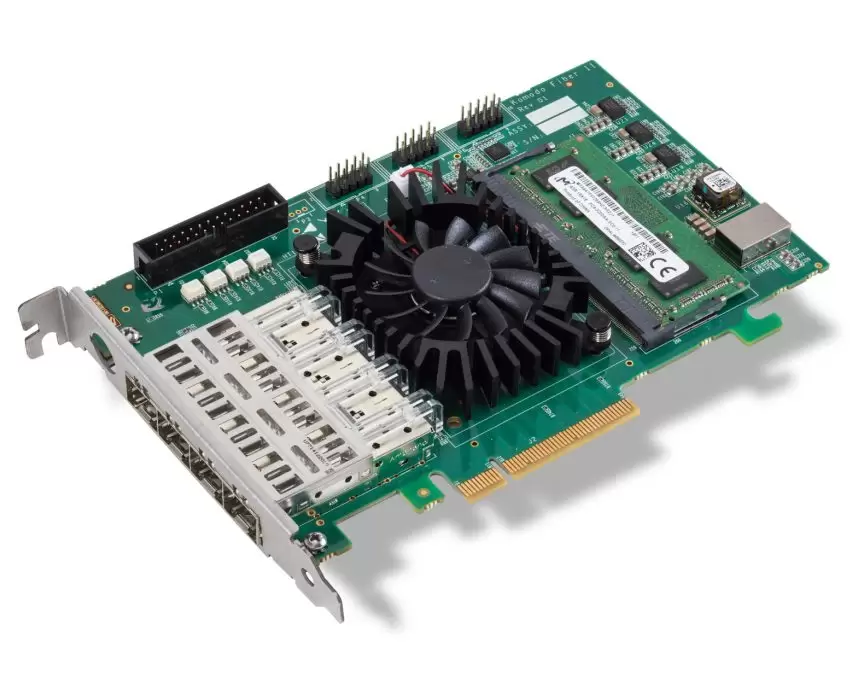 Predator II Camera Link High Speed Compatible Frame Grabber
Predator II is a low-cost Frame Grabber with a fiber link which is Camera Link High Speed Compatible. The Predator II is capable of receiving video streams over a single SFPT Fiber Transcend. The Frame Grabber supports up to 10 Gbps. This fiber frame grabber is ideally suited for industrial, defense, and aerospace Machine Vision Systems applications.
Read More